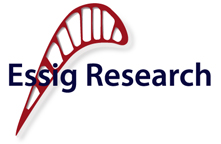 Founded in 1993 with headquarters in Ohio, Essig Research is a world-class, high-tech engineering and manufacturing services company. With strategic locations and affiliates in Indiana, Massachusetts, Missouri, Puerto Rico, Mexico, Philippines and Spain, Essig Research provides highly skilled resources, across multiple time zones at competitive costs to meet your project requirements.
Headquartered in Moberly, Missouri, Essig MFG is a best-in-class manufacturer of tools, dies, fixtures, and assorted industrial hardware. With manufacturing capabilities that range from initial design through production, Essig MFG is uniquely positioned to serve its large industrial customers as one of the few high-tech, design-build shops in its space.
Essig PLM is a provider of engineering services and product lifecycle management (PLM) solutions. Essig PLM's SofTech Group Inc. division is the developer of ProductCenter PLM, a software solution that improves product development efficiency by automating the product data and lifecycle processes of companies worldwide. Essig PLM has locations in Lowell, Massachusetts and Barcelona, Spain.
Essig PR
Established in 2006, Essig PR located in Puerto Rico has an exceptionally strong customer base that includes world-renowned companies in the aerospace and related high-tech industries. Essig PR is ISO 9001 certified, ITAR capable and proficient in many applications with bilingual engineers.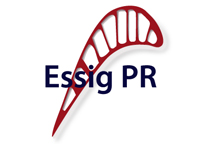 Essig Q
Essig Q located in Queretaro, Mexico specializes in the design and analysis of complex turbine hardware. Initially established to support an industry leading Aviation Company, Essig Q provides high quality engineering services to customers at competitive costs with its strategically located facility.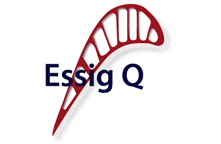 Linneman Technologies
Linneman Technologies located in the Philippines, is a provider of professional services focused on design & analysis, product definition, computer modeling, repair & tooling development, project management, logistics support, and advanced manufacturing techniques, IT support and other internal corporate services. Additionally, Linneman engages in importing, exporting, marketing and reselling of computer software solutions and provides for the maintenance and support of the software to end users.