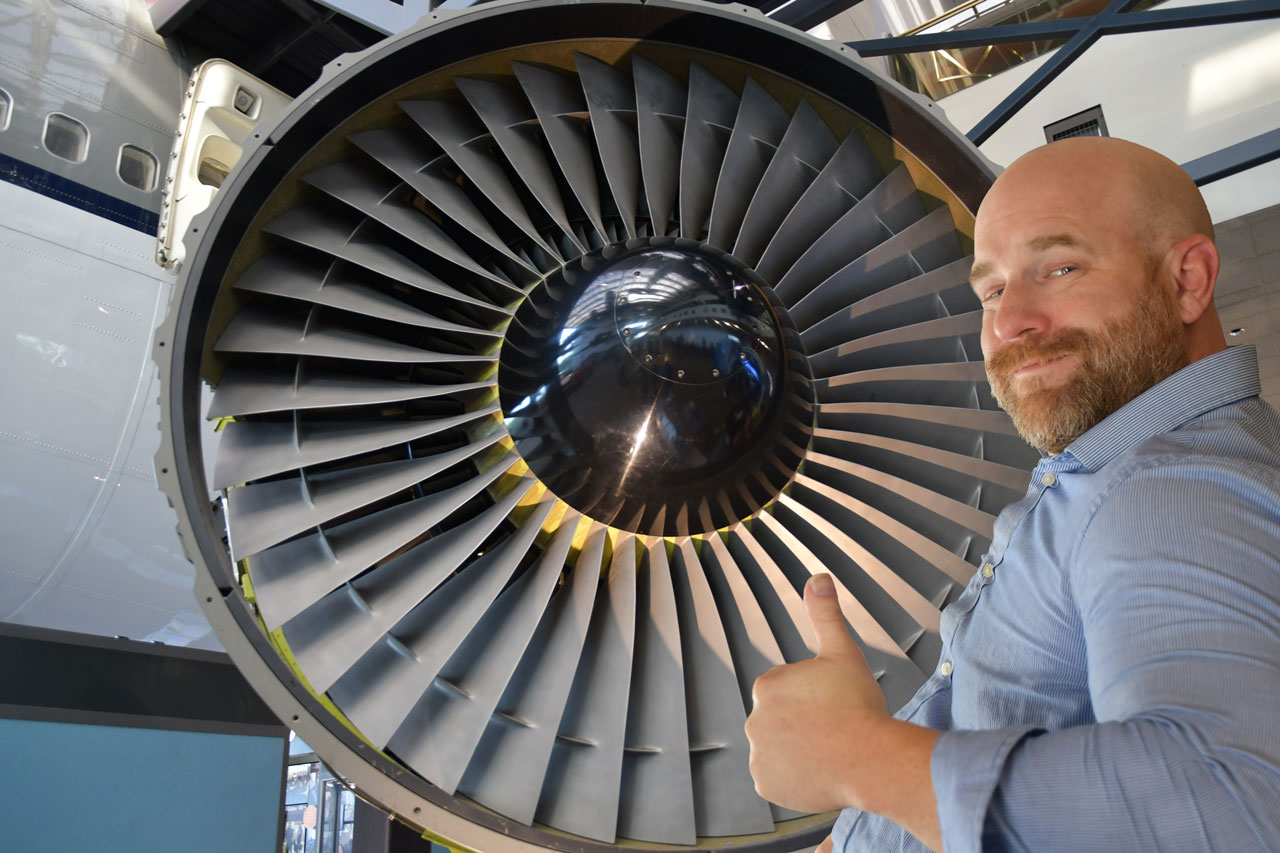 Providing Best in
Class Services
Essig Research is a leading provider of high-tech engineering and manufacturing services.

Delivering Solutions
We leverage our engineering and technical expertise to develop value-driven solutions.


ProductCenter PLM has been proven to provide world-class manufacturers the critical PLM features and capabilities needed to bring greater efficiency to product development efforts. ProductCenter connects your people, information, and processes thereby enabling innovative new products and improved profitability. It improves product definition management and lifecycle automation from concept through to retirement through these six key PLM components.
Document Management
Design Integration
Configuration Management
Process Management
Product Collaboration
Enterprise Integration
CUSTOMER PROJECTS
Innovative Approaches Delivering Significant ROI
Essig recently successfully designed a repair tool for a top aircraft engine supplier to enable an in-field compressor spool machining operation without full engine teardown.
Essig was assigned to actually perform the machining operation and travelled to approximately 20 US Naval bases worldwide performing the operation on ~40 US Navy ship units.  Cost savings due to not having to disassemble, ship, repair and replace was estimated at $4.9m per engine.
Experience Expedites Results
A technologically advanced aircraft engine company continues to utilize the Essig team in a Process Approval role for their tooling, repair and maintenance procedures.
They are leaning on Essig's senior experience with aerospace industry expertise to write workflow, shop manuals and procedures.
Government Clearance Allows for Effective Collaboration
A long established customer has been leveraging Essig team members on next generation military engine design.
We have also provided high level support for their helicopter engine design as well as cost and weight reduction projects for in service engines.
Creative Partnering Results in Customer Satisfaction
Entered into an innovative new program with Essig, allowing us to engineer, design and develop a part repair, while also taking on inspection of the repaired parts.
The program is not Time & Material for the engineering and design, but rather a part sales revenue split once the part is accepted and released to customers for use.
Essig's customer, a turn-key energy storage systems company, has engaged us to engineer, design, develop a part is not responsible for payment until the part is sold, and Essig wins with a larger revenue due to taking on labor costs up front.
Enabling Companies to be More Effective
​A global commercial aircraft engine supplier relies on the Essig Design team to innovate utilizing cutting edge technologies such as CMC (Ceramic Matrix Composites), Additive Manufacturing techniques and Model Based Definition for their 3D CAD models.
Essig designers also utilize CAD2CAM initiatives to considerably reduce CAM programming and hardware checking time.